Serving Austin and Central Texas

Unique interior design to complement your unique taste.
2303 Designs is the culmination of over 30 years of design experience with award-winning interior designer Susan Rhodes and her dedicated team.
We are pleased to combine our talent and ambition and offer you professional, personal, design expertise for any of your residential,  or commercial design projects.
How Our Experience Helps You
We specialize in helping you select furnishings that perform and portray exactly who you are and what you desire.
We can provide floor plans, window treatments, accessories, art, rugs, lighting…..whatever you need to pull your project together. We welcome projects of all sizes and can take your space in any direction – traditional, contemporary… You name it, we nail it.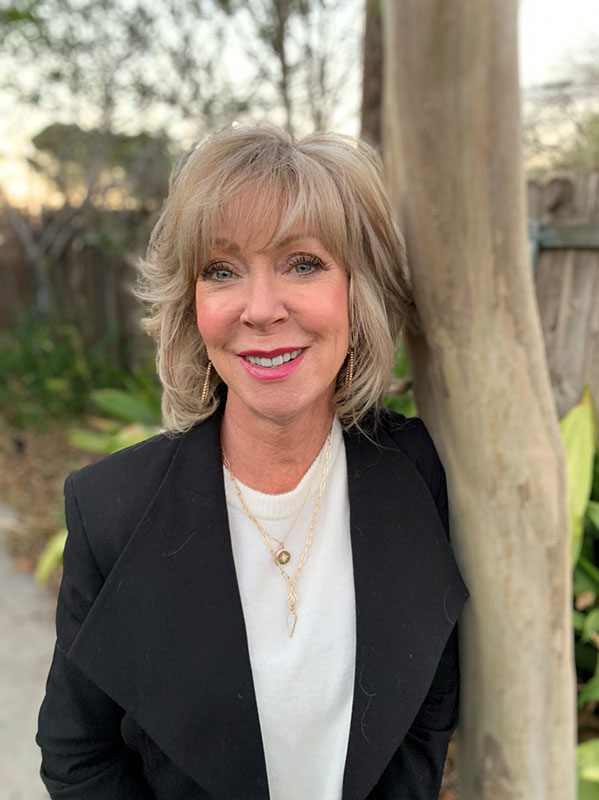 Susan Rhodes
Co- Owner/Partner
Susan began dreaming of a career in art and design as early as the age of 14, when she was inspired by her future mentor and renowned artist, Betty Rhodes.
After graduating high school, she began her formal education at University of North Texas in Home Furnishing and Merchandising; during this time she was also employed at Betty Rhodes Gallery.  Susan aspired to own and manage the Gallery and carry out Betty's legacy.
The road instead thrust her into a 30 plus year career working for various high end furniture retailers in Minnesota, Dallas, McKinney, and Austin.
Along the journey Susan prepared for the NCIDQ exam, as a means of furthering her professional knowledge to provide the expertise and design talent she delivers.
When Susan is not assisting on a remodel, staging, or furnishing a home, she enjoys exercise, dining out, wine tastings, and gathering with, as well as entertaining friends and family.
Career highlights:
HGTV's Designer's Challenge
Numerous annual Parade Home awards
"People's Choice Best in Show" designer award
Renee Hudspeth
Design Assistant/Office Manager
As design assistant and office manager, Renee is an instrumental support for Susan and her team.
She discovered in her late 20's her passion for interior design.
She loves to create a space that is welcoming, bright, and peaceful. She loves mixing styles, patterns, and textures to create an overall story within a space.
Renee graduated from University of North Texas with her B.F.A in Interior Design. Her background consists of highly focused sales roles, and where she honed her customer service skills.
She is the backbone of our design team. Her attention to detail is impeccable. When she is not in the design studio, she loves spending time with her family, being a Scout & band mom, trying to craft, and spending time with her precious maltipoo, Bianca.